A market in the Shaar district shortly before iftar. Click here to watch the video.
Voices from the City
Syria Deeply profiled a makeshift school in Aleppo.
"We've been here doing this for two years, 12 teachers with no payment at all. Two years of volunteer work for the kids to save them from illiteracy." Abu Ibrahim, Teacher, Old City
Al-Zahra Hospital is eastern Aleppo's last remaining obstetric clinic. An airstrike hit the area's main pediatric facility in late April, killing many, including a prominent pediatrician. Dr. Zahed Qaterji told Asharq Al-Awsat that doctors at Al Quds faced "unprecedented challenges." 
To transfer patients to the hospital, "We place the lives of the patient, the person accompanying him, the driver and his assistant in danger, because the four persons are forced to cross the Castello road which is now similar to a suicidal attempt." Dr. Qaterji, Al Quds Hospital
Instructions from The Syria Civil Defense or the White Helmets about what to do in case of an attack.
The Conflict
Over the past several weeks, assailants have attempted to assassinate military leaders and independent journalists. Al-Monitor asks, Who is killing Syrian opposition figures in Aleppo, Idlib?
Multiple sources reported that Russia recently used incendiary munitions in civilian areas.
The Islamic State reportedly abducted about 900 Kurdish civilians near al-Bab over the past few weeks.
Refugee Voices
Emotional trauma leaves deep wounds for Syria's child refugees.
"All of these people who have helped me – and I know I'm not the only person with this experience – are allowing me and fellow Syrians the possibility to go on and not to lose hope. This world is continuing because of them, because of people who are working in silence, helping, and sending love. People like them are making this awful world so much better. Now I believe in helping people more than anything. To all of you, thank you so much. Muhannad Qaiconie, Refugee from Aleppo in Germany.
SciDev Net's View on Migration: Protect refugees with mobile banking.
Reconstruction
Yezid Sayigh, Senior Associate at the Carnegie Middle East Center in Beirut called for new approaches to economic reconstruction in Reconstructing Syria: The need to break the mould.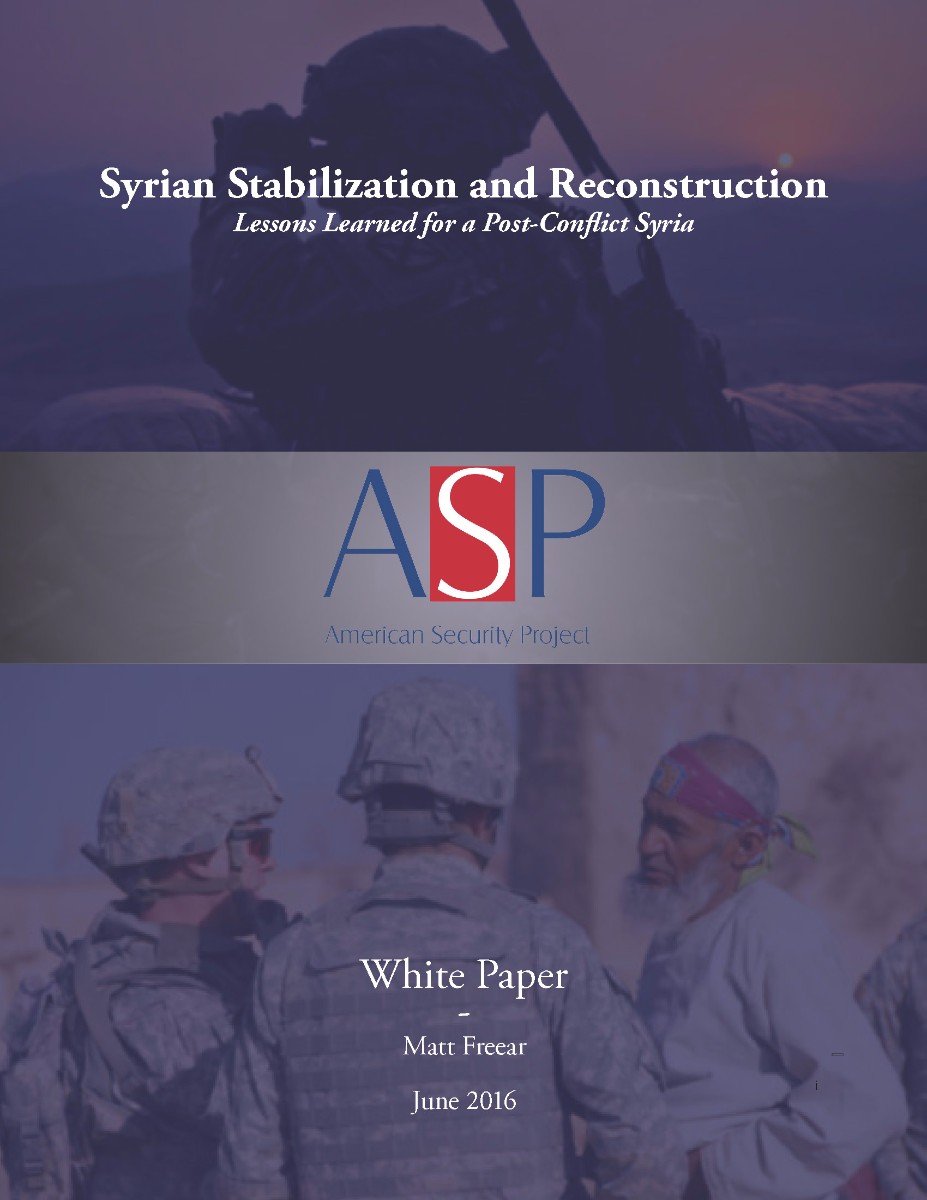 The American Security Project published a White Paper on Syrian Stabilization and Reconstruction. The paper draws on lessons from Iraq, Afghanistan, and Somalia to recommend ways to stabilize and rebuild Syria after the conflict.