Fighting raged in and around Aleppo despite attempts to re-instate the ceasefire.
Increased bombing on both sides of the city killed numerous civilians and caused state school exams and classes to be suspended in western Aleppo most of last week. The pro-Assad Liwa al-Quds Brigade, composed of Palestinian Syrian fighters from Aleppo, announced it had lost 46 fighters in a tunnel bombing in Zahraa District on the city's western outskirts on 3 May.
Fighting was particularly intense in the countryside south of Aleppo, where rebel groups captured the strategic town of Khan Touman, 23 civilians were killed in an air strike on Oum al-Karameel, and Afghan militia fighters and 13 Iranian Revolutionary Guards "advisors" were killed.
The international community condemned a 5 May air strike on Kamouna refugee camp in Idlib that killed 28 people, mostly women and children.
As of May 8, the black-market exchange rate in Damascus was 625 pounds to one U.S. dollar. In March 2011, it was 48 pounds to a dollar. In early April, the black market rate was 500 Syrian pounds to the dollar and the official rate was 462.
Reconstruction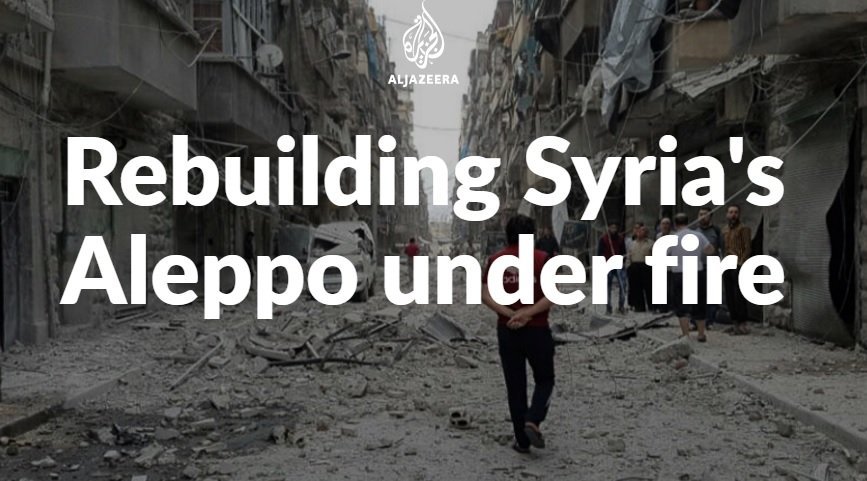 AlJazeera profiled The Aleppo Project in Rebuilding Syria's Aleppo under fire.
Women prisoners face suffering even after release
"They had to face a society whose treatment of women is governed by customs and traditions, and most of the women were subjected to physical abuse and raped by those in charge of the security branches where they were detained." Tamer Osman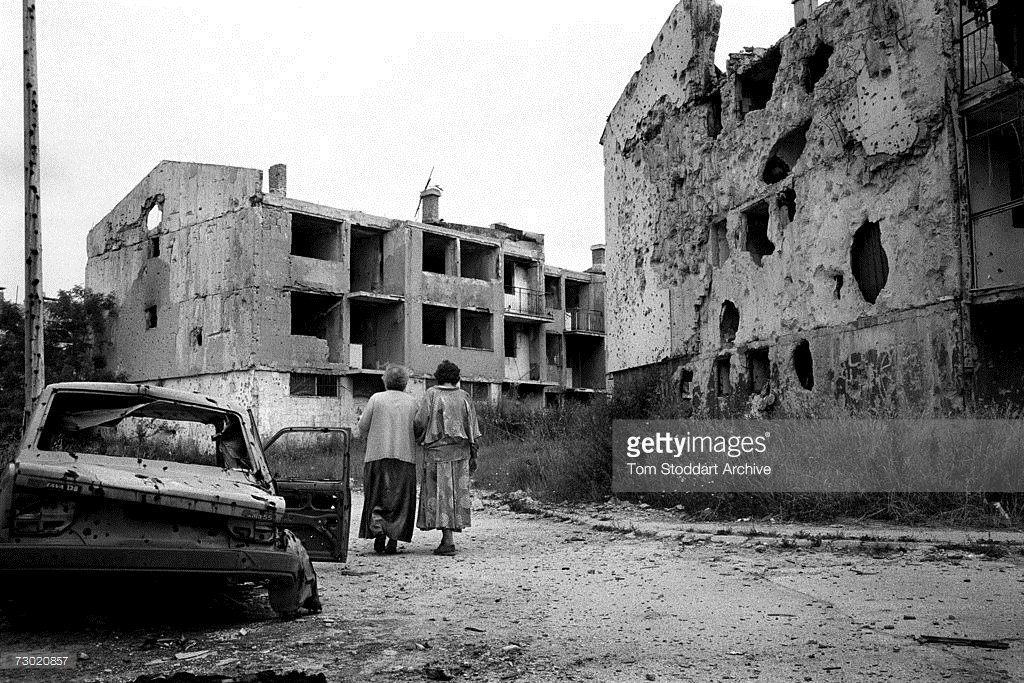 SARAJEVO, BOSNIA – APRIL 1996. Photo: Tom Stoddart/Getty Images.
What the siege of Sarajevo can teach us about Aleppo. Major Mike Jackson and Lionel Beehner, Modern War Institute at the U.S. Military Academy at West Point.
Still, the modern history of siege warfare suggests a long war of attrition in Aleppo, a drawn-out battle rather than an all-out provocative attack to end the war in one fell swoop. Unlike siege warfare of the medieval age, the current layout of cities arguably may favor the defense, thus making attrition-style warfare more likely. As a result, the pending siege of Aleppo could last years and lead to tens of thousands of more Syrian lives lost or uprooted.

The hashtag #AleppoisBurning is an appropriate framing device for the battle for Aleppo, but expect a slow burn rather than a raging inferno. We have a road map on how sieges in modern warfare unfold. Sarajevo survived its siege, thanks to a successful intervention. Aleppo's future is yet to be seen.