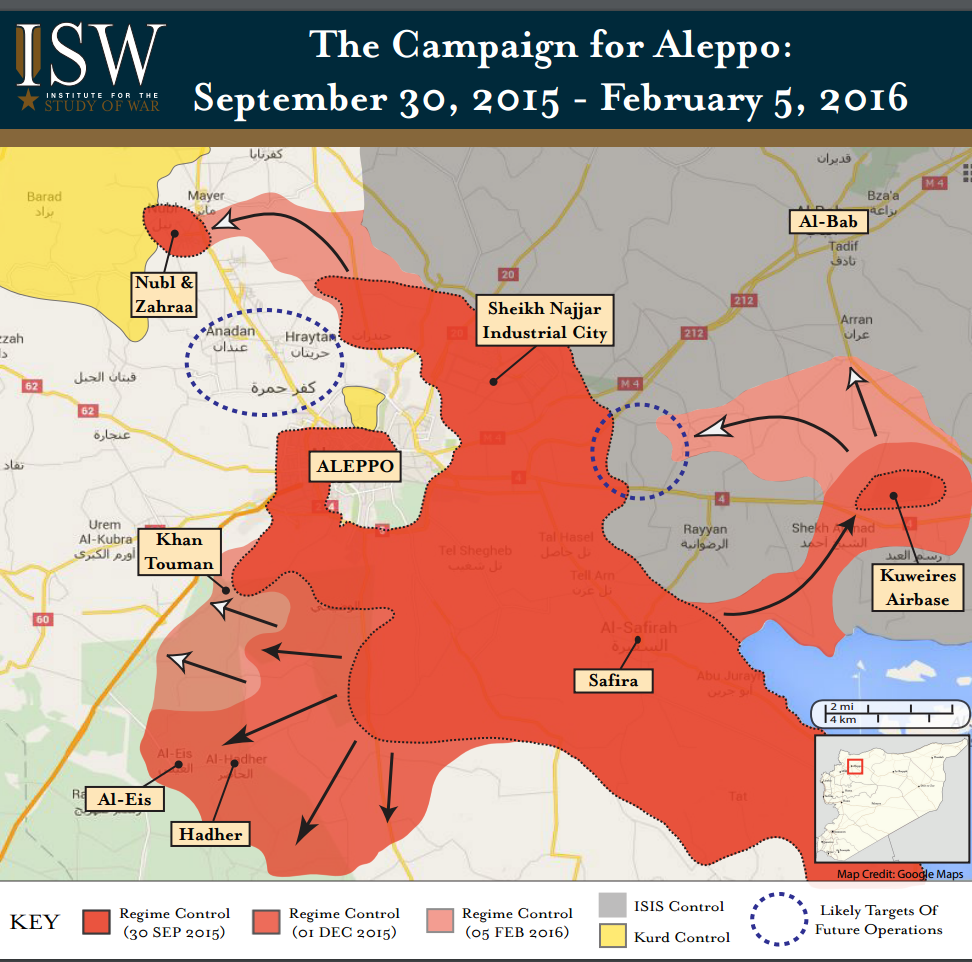 After months of 'dynamic stalemate,' the military situation to the north of Aleppo city shifted dramatically over the past few weeks. Government and allied forces took control of strategic towns on the Aleppo-Gaziantep road, disconnecting eastern Aleppo city from the northern countryside and Turkey. The city is still connected with Turkey through the Bab al-Hawa border crossing in the western part of Idlib province.
Tens of thousands of Aleppians from the city and countryside fled towards Turkey because of intense Russian and government bombing and fears government forces will siege Aleppo.
Thousands of people from Aleppo massed at the Bab al-Salamah border crossing seeking to enter Turkey. One interviewee explained that because the Turkish authorities have not giving them access, better off refugees are paying 1000 USD to be smuggled across the border. CNN's Arwa Damon filed this report.
Residents in the Shia-majority town Nubbol greet government and allied forces as they enter the town for the first time since 2012.
---
DATA SNAPSHOT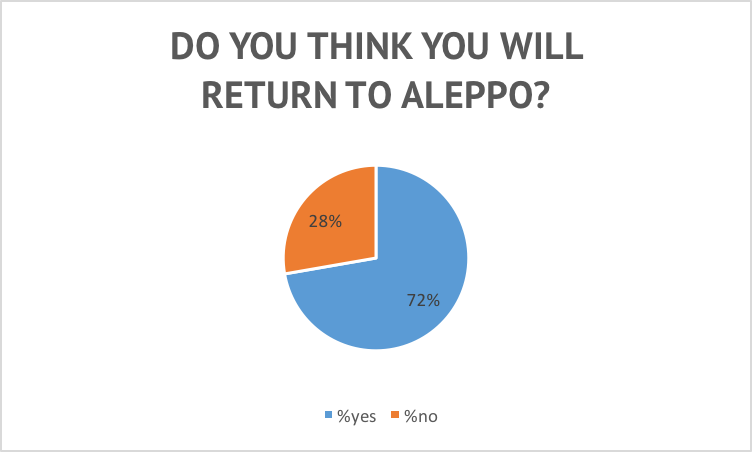 In late 2014 and early 2015 we asked 1001 Aleppians,  "Do you think you will return to Aleppo?"
72 per cent said "Yes." 28 per cent said "No."
This was generally true whether someone was male or female, had children, owned real estate, or his/her house had been damaged or destroyed.
It did not hold true for education levels. If someone had at least some post-secondary education, he or she appeared 14 per cent less likely to return to Aleppo than someone without any post-secondary education.
Reconstruction plans should carefully consider who will return to Aleppo when the fighting stops.  If, as is likely, the most vulnerable return first, and those with higher levels of education and more financial resources return much later, or not at all, the Aleppo of tomorrow will look very different than the Aleppo of yesterday. Click here to read the report.
---
SUPPORTING SYRIA & THE REGION

The UK, Germany, Kuwait, Norway, and the United Nations co-hosted the 'Supporting Syria & the Region' conference in London.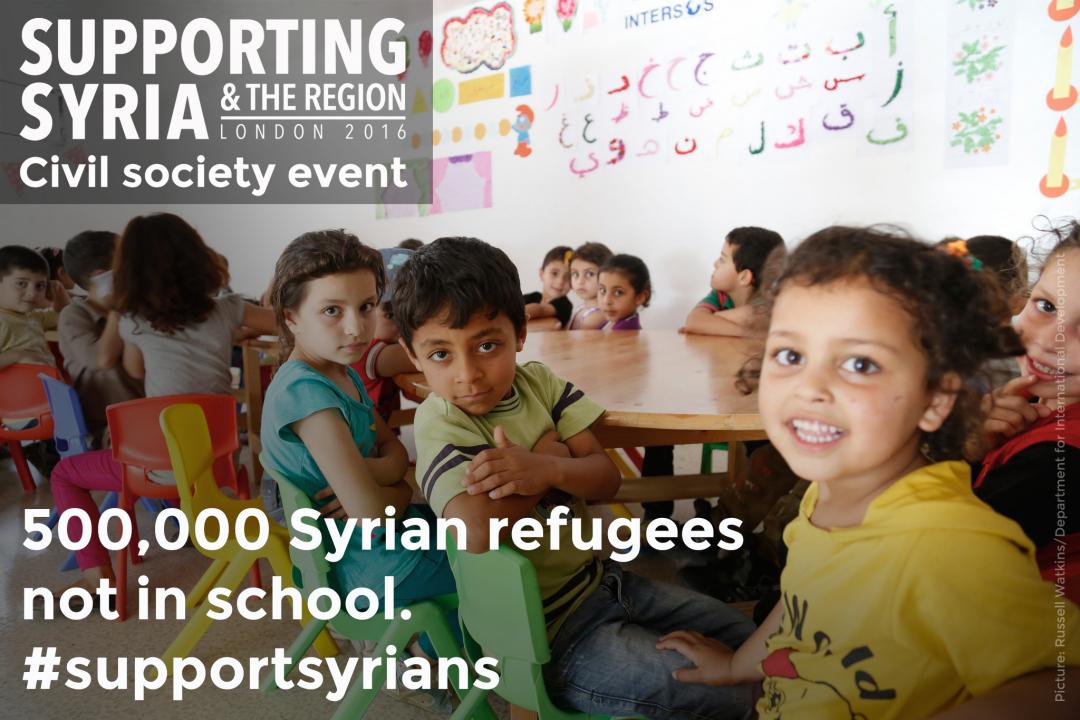 There were also events for civil society and the private sector.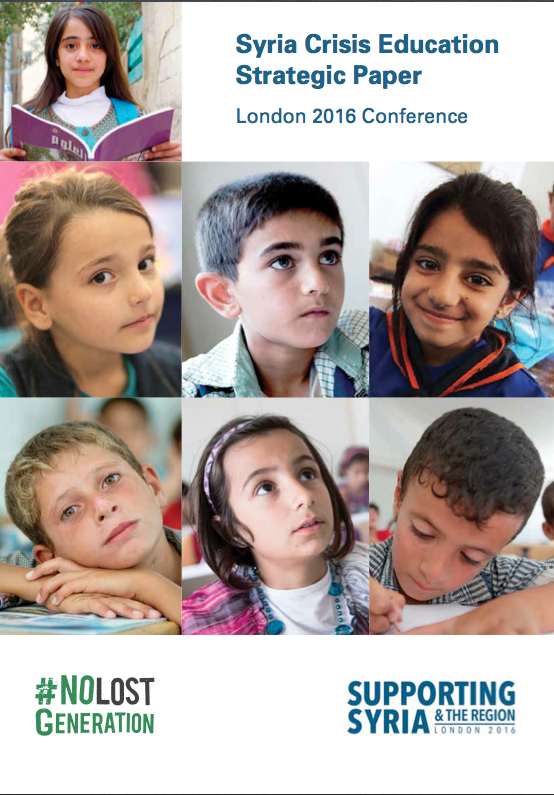 One of the conference's main aims was to get kids back to school. For more on educating Syria's young, see the Syria Crisis Education Strategic Paper and Reaching Children Affected by the Syria Crisis 2016 report as well as the Children of Syria and #NoLostGeneration websites. As Marcell Shewaro, the Executive Director of Kesh Malek, a Syrian group that runs informal schools in opposition-held areas of Aleppo said, "When working on education you feel how important it is that there is another generation, and this generation needs to have a chance, the chance to have education."
---
ECONOMY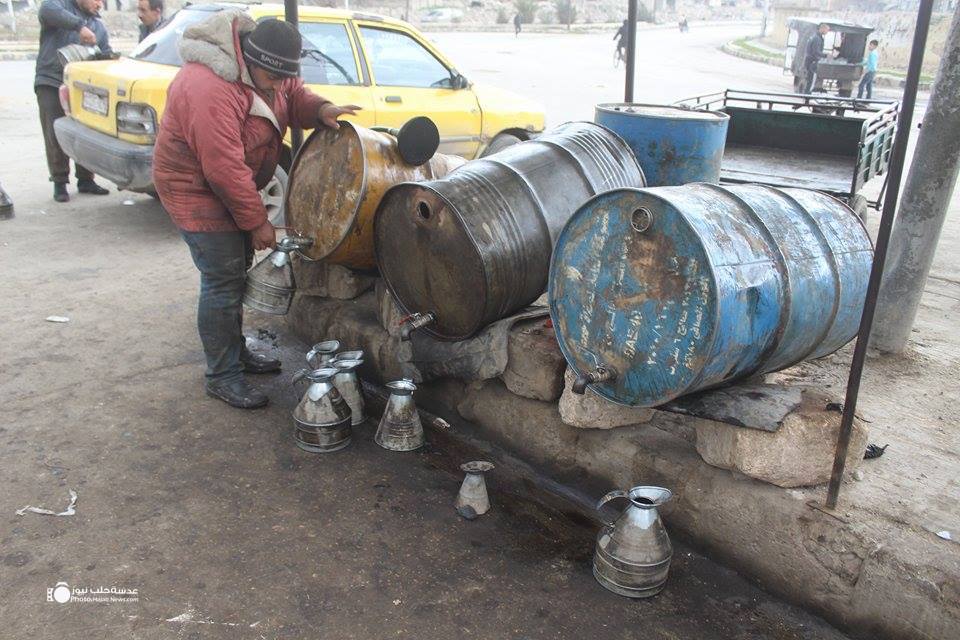 Regular: 300 SL or 75 USD cents
Diesel: 250 SL 65 cents
Locally refined: 250 SL or 65 cents