The Aleppo Weekly is a compilation of what CCNR staff found to be the week's most compelling stories, images, videos, and other resources that provide information about the life in the Syrian city, analyze the conflict that is destroying it, and help residents plan for their future. The weekly follows topics of interest to the Center's researchers, and has a special focus on those displaced from the city and others whose voices are rarely heard when it comes to peacemaking or reconstruction.
STORIES OF THE WEEK
As the skies cleared after cloudy weather, air strikes hit different towns and districts of Aleppo, including al-Bab, Kafar Hamra, Hretan, Tel Rifaat, the Old City and Western Aleppo. In its daily report of victims, Halab Today TV named 14 civilians who died in the town of Saflaniyeh on 7 January as result of a Russian air strike. It also reported very recent air strikes in Enjara in the western countryside, damaging a school complex and burying eight children under rubble. @EdwardDark reported rebel shelling of Western Aleppo.
Several Syrian sources from different political perspectives reported at least 10 H1N1 deaths recently in northern Syria, including Aleppo.
AlJazeera Turk reported about a fatherless family from Aleppo living in Istanbul. Eleven year-old Muhammad works six days a week in a textile workshop to earn $100 (300TL) per month. He said he learned to read and write in a Syrian-run weekend school.
German TV DW, Arabic Service, reported from Syrian activists that U.S. troops were deployed to help protect the Tishreen Dam. Note Facebook incorrectly translates the Arabic post to English and appears to have switched 'saad' which is dam in Arabic to 'Assad.'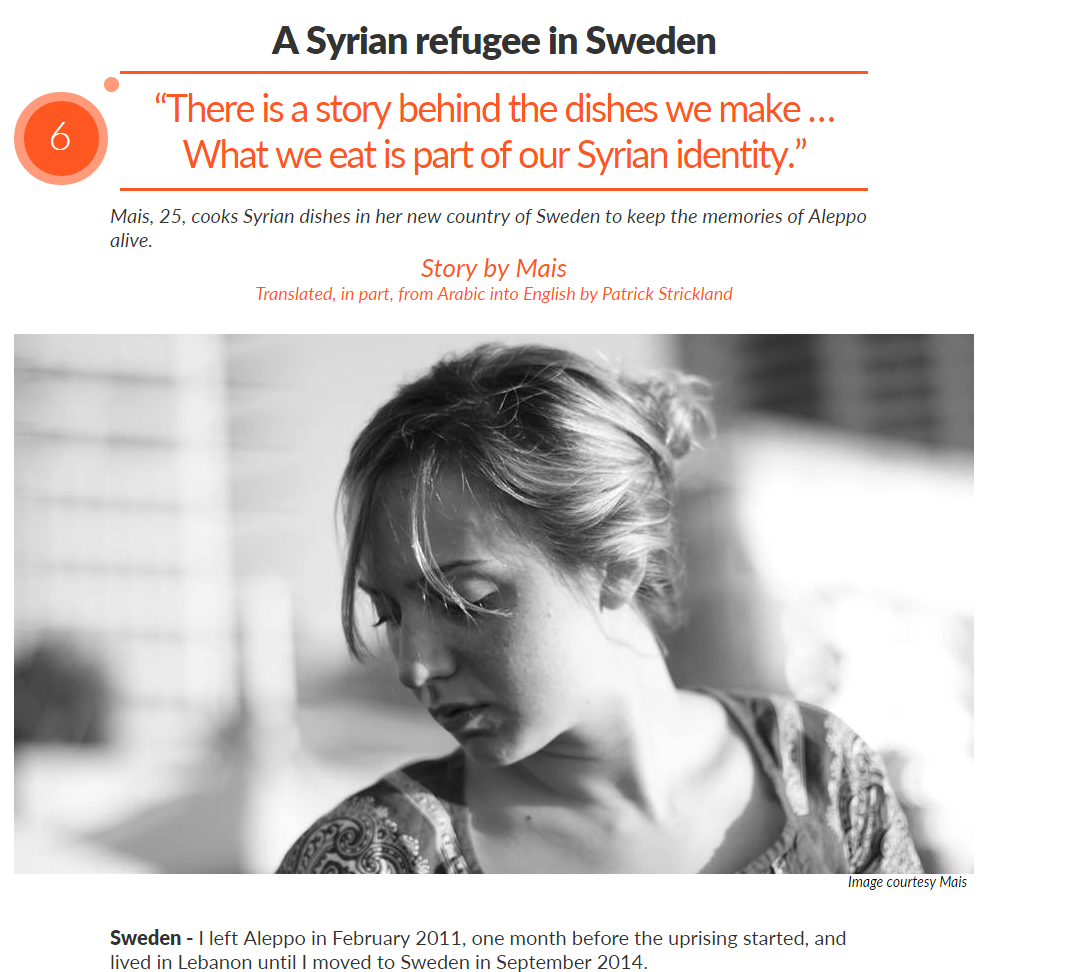 "There is a story behind the dishes we make … What we eat is part of our Syrian identity," Mais, Al Jazeera.
In one Aleppo town, parents flock to psychological center as some children 'violent, stressed,' Syria Direct.
IMAGES OF THE WEEK
#Aleppo #WhiteHelmets stand with #Madaya at the Bab al-Hadeed Gate in Aleppo's Old City.
Residents of Daret Izzeh town in western Aleppo countryside. Save those who are still alive #Madaya is dying slowly.
As conflict lays waste to Syria's rich cultural heritage, exiled artists in Za'atari refugee camp recreate major landmarks as a gesture of defiance. Syria's Landmarks Restored in Miniature, UNHCR Tracks.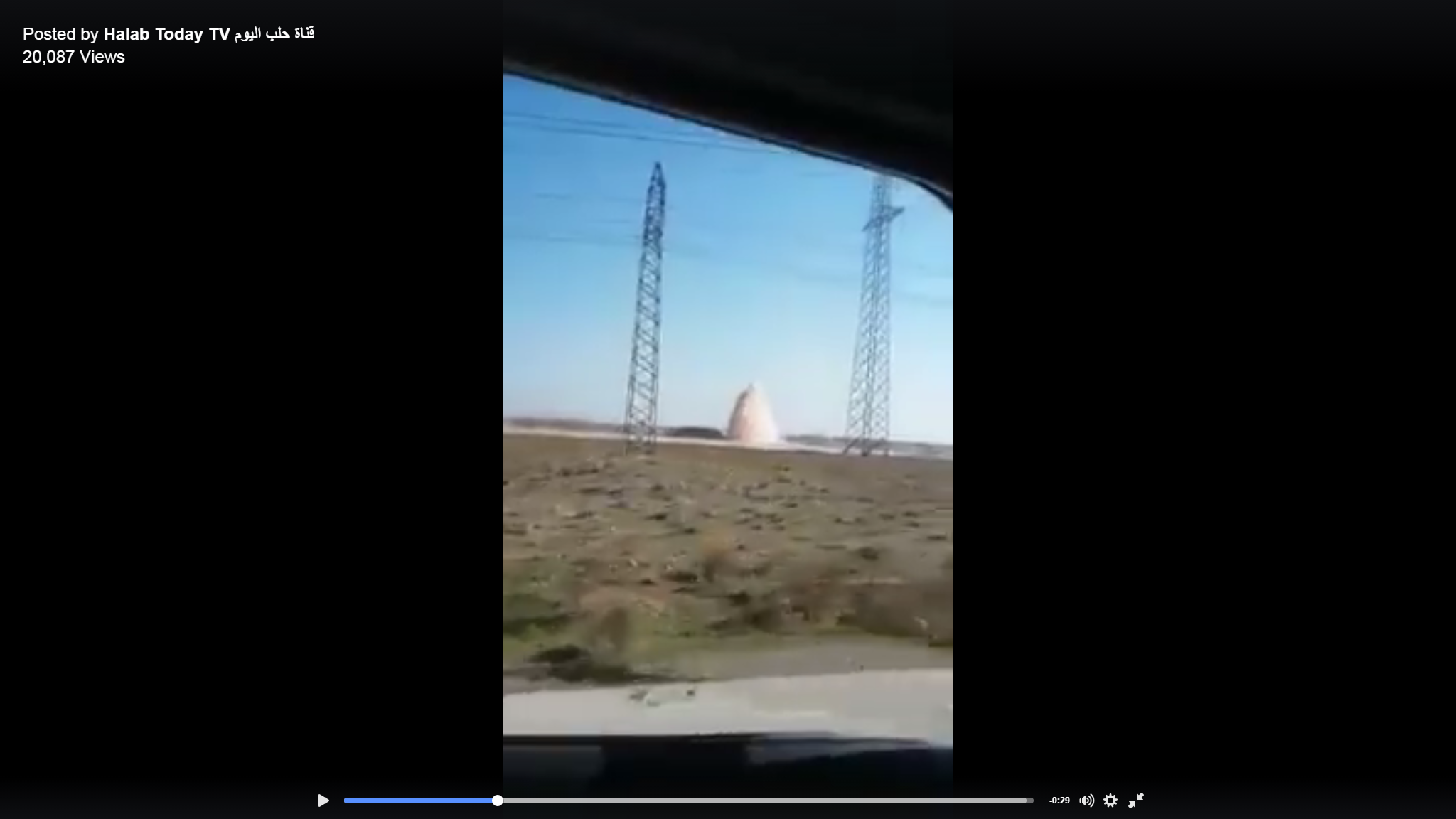 A drinking water main to Babeery Pump near Maskana, Aleppo exploded from increased water pressure caused by an error in flow control. The area is under ISIS control, which recently lost Tishreen Dam to to the Kurdish-dominated Syrian Democratic Forces.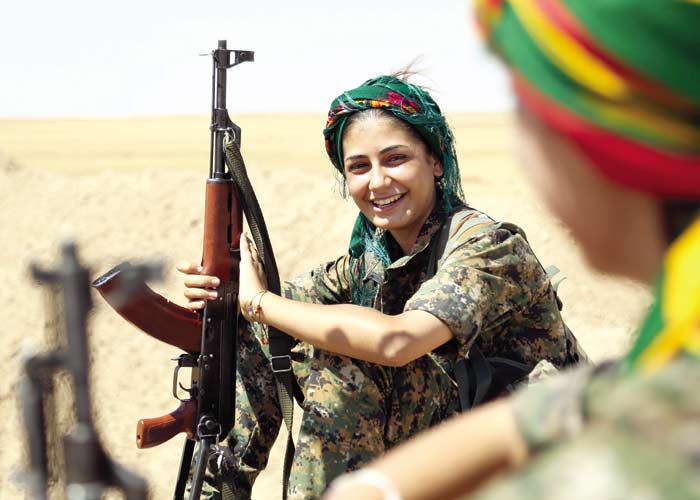 Female fighter from the Kurdish People Protection Unit. Photo: The Arab Weekly.
The all-female Um Ali's Brigade, First Commando Bat­talion and Kurdish units are fighting on opposite sides of the raging conflict in Syria conflict. Women on opposite sides of Syria war, The Arab Weekly.
VIDEOS OF THE WEEK
A wonderful piece composed by Gábor Berkó, a young Hungarian composer, and performed by Budapest- based musicians on the day The Aleppo Project was officially launched. The artists did this work on a voluntary basis to demonstrate their solidarity with Syrians who live the brutal war in Syria on a daily basis.
ANA Press dispatch from the city of Aleppo focusing on civilians still living in dangerous territory and the reasons they have not yet left.
A group of Syrian women in Turkey set up their own factory to produce clothes for families over the border.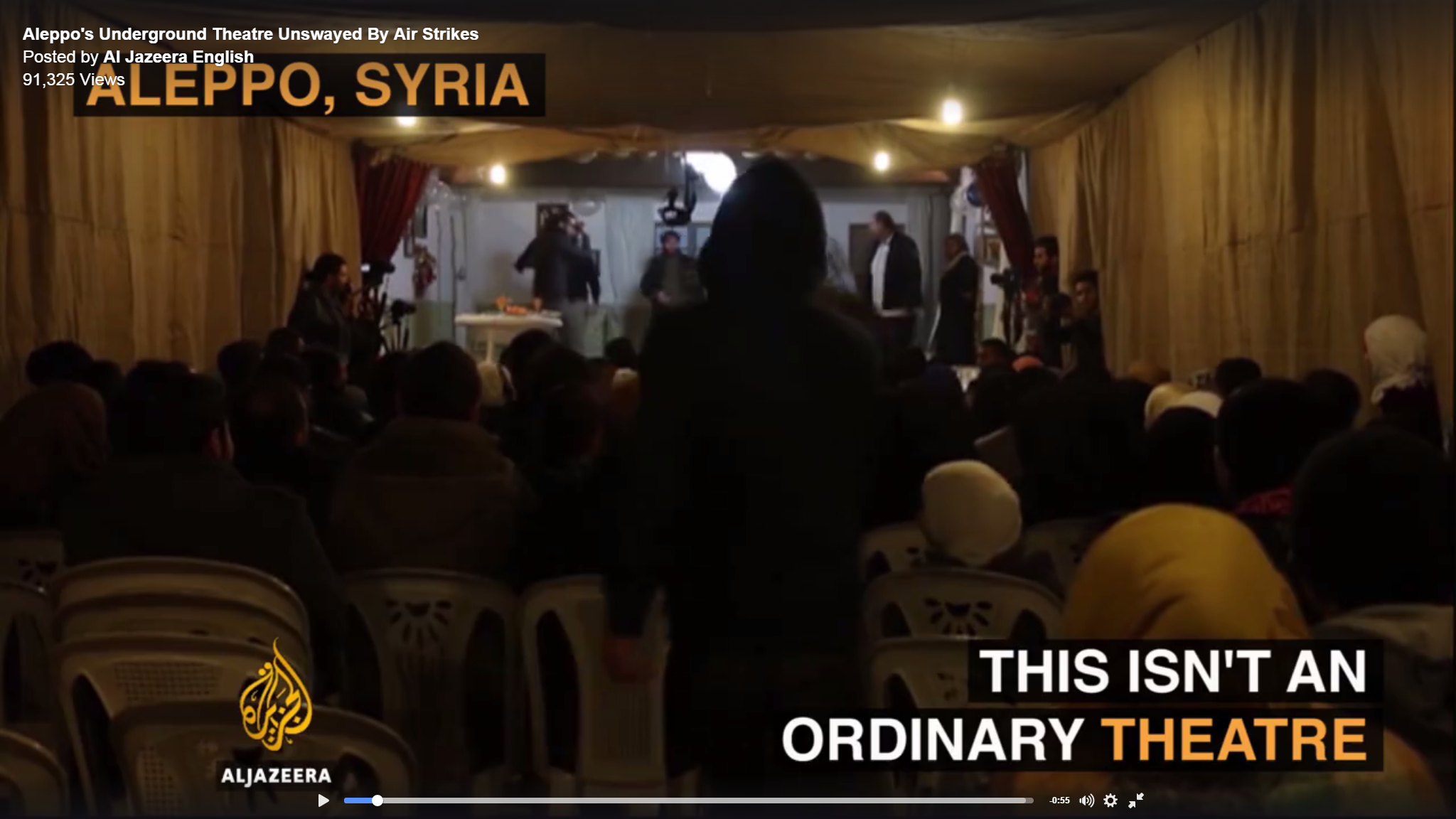 Aleppo's Underground Theatre– Al Jazeera. For more on the Bread Way group of actors, see their Facebook page.